Date posted: November 22, 2014
The charity Kimse Yok Mu (Is Anybody There?) and the Embrace Relief aid foundation, founded by Turks residing in the US, have jointly constructed a water well in Uganda dedicated to the memory of James Foley, an American journalist killed by the Islamic State of Iraq and the Levant (ISIL).
The well, constructed with the support of Kimse Yok Mu and Embrace Relief, will supply clean drinking water to 2,000 Ugandans.
John Foley, father of the murdered journalist, attended an award-giving ceremony organized by New Hampshire's Turkish Cultural Center and the Peace Islands Institute to open the well to the public. Foley's father said: "This is the most valuable thing done in my son's memory so far. I don't know how to express my thanks to the foundations doing this in my son's name."
Stating that his son had always worked for the good of others, Foley continued: "I can't explain to you how valuable this gift is. This is a big honor to James' memory."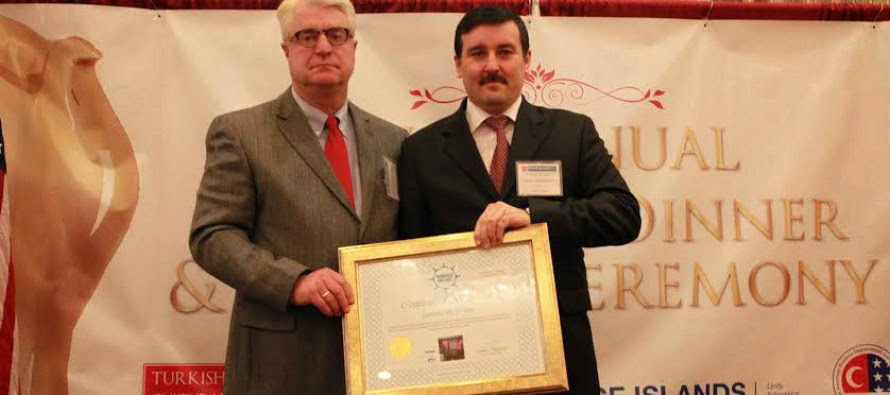 'My son admired Turks and İstanbul'
Explaining that his son felt admiration for Turkish people and for İstanbul, Foley explained: "James worked to help people regardless of their nationality, race or religion. That's why he went to Syria, he went there to be the voice of oppressed people."
John Foley recalled that his son had often called him from Syria to relate his experiences there. "He chose to live for others, and on that path he gave his life," he said. "When he explained carrying wounded children to the hospital, he was crying. When he spoke about seeing dead and wounded children he cried as well."
Foley had been working as a freelance journalist covering the Syrian civil war when he was abducted by ISIL forces in November of 2012. He was not heard of again until a video of his beheading emerged in August of this year, with his captors explaining that the act was carried out in response to American airstrikes against ISIL.
Source: Today's Zaman , November 21, 2014
Tags: Humanitarian aid | North America | Uganda | USA |