Date posted: October 4, 2020
Alex Cooper
Since 2016, the Turkish Food Festival has brought a variety of Turkish dishes and cultural activities to Greenville. This year, though, due to the coronavirus pandemic, the festival will be serving food in a drive-thru at the Phillis Wheatley Center while hosting virtual activities from 11 a.m.-4 p.m on Saturday, Sept. 26.
The Atlantic Institute, The Istanbul Center and Upstate International will partner with local churches to help put together the event highlighting the Turkish American population in the Upstate. There is a corresponding event in Columbia, South Carolina, each year as well.
"We thought that introducing our community to the variety of [Turkish] foods through the festival will be excellent, and it will increase more awareness about different cultures. It will help people to understand about what's going on in Turkey," says Akif Aydin, president of the Istanbul Center. Aydin notes Turkey's worsening record on human rights.
Virtually, Aydin says there will be some cultural activities, including art, music and dance to highlight Turkish culture.
Over the last few years, the event has seen a couple of thousand people participate, says Aydin. While this year will be different from years prior, Aydin still hopes to see as many people as possible come out and learn more about the country that seems to always be found in East-meets-West and Europe-meets-Asia discourses.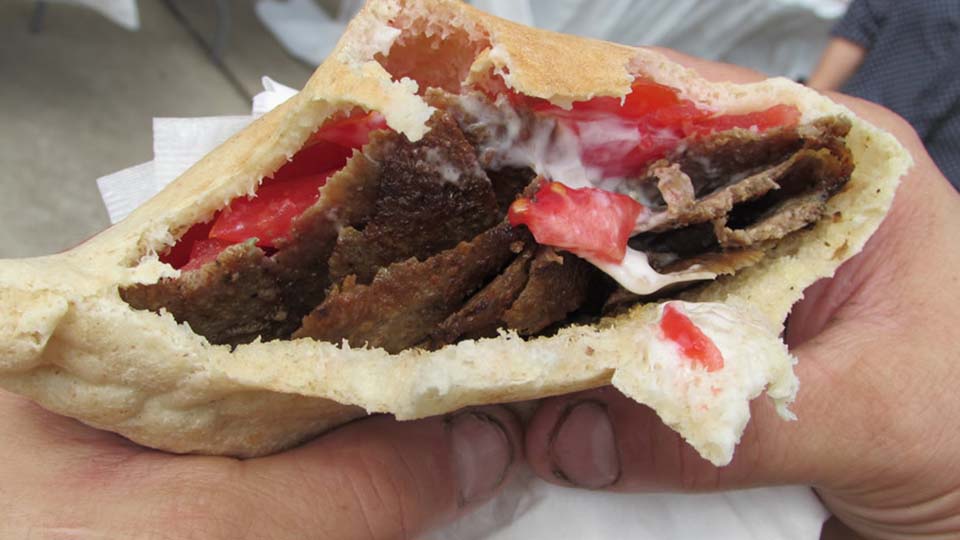 During this drive-thru festival, individuals can order a variety of meat dishes for $10, which include gyros, grilled chicken and kofte, a Turkish meatball dish. Side combo boxes featuring dolma, sweet peppers with rice, sarma, stuffed grape leaves, eggplant salad or chickpea salad will be on sale for $8. Dessert boxes, including baklava, will also be available for $8. Those who to go the festival will also have the opportunity to order Turkish tea for $2 and Turkish coffee served with Turkish delight for $3.
Individuals can pre-order their food via the festival's website at atlantic-institute.square.site.
Turkish Food Festival Drive-Thru and Live Streaming Event
Saturday, Sept. 26, 2020
11 a.m. – 4 p.m.
Source: Greenville Journal , September 22, 2020
Tags: Dialogue | North America | USA |