Date posted: October 27, 2013
ÜSAME ARI, DHAKA [Photo story]
Eleven designers came together at a recent charity event coordinated by fashion designer Esra Seziş and actor Taylan Güner.
There, they made a unanimous decision that each designer would create three pieces for auction, the revenue from which would be donated to orphans in need. They called this pact Karınca Yuvası (Ant Nest). The intention was sincere, and the results were magnificent.
During the Eid al-Adha (Feast of the Sacrifice) holiday, the Kimse Yok Mu? (Is Anybody There?) organization paid a visit to an orphanage called Sheik al-Russal in a mountainous area 180 kilometers from Dhaka, the Bangladeshi capital. The orphanage houses around 300 girls from the ages of 3-18. Karınca Yuvası was also there to tell them that they would restore this orphanage, which has been unrepaired for many years. Gifts were given to the children, and this great news was also announced there.
The visitors spent one hour on the site, meeting the orphaned children. As the association's minibus was leaving, some orphans were crying visibly. They waved their hands after the minibus, wearing new clothes on the final day of the holiday. The children's hearts will not feel the material aid, but they will certainly recognize this love and compassion. And probably these 300 orphans will wait for that minibus to come again.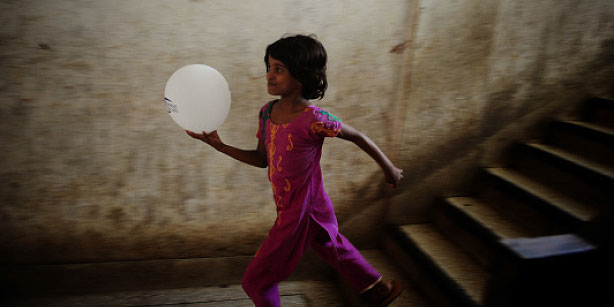 Source: Today's Zaman , October 27, 2012
Tags: Asia | Bangladesh | Humanitarian aid |