Date posted: December 5, 2012
Cag Education Company held conference at the Gulustan Palace on the 20th anniversary activities, APA reports. The meeting was attended by Minister of Education of Azerbaijan Misir Mardanov, MPs, representatives of government and the public of the country.
At the beginning of the event, Turkish President Abdullah Gul's congratulatory letter was read to the participants of the conference. Further shown a film about the company.
The president of Cag Education Company Enver Ozeran spoke about progress in the last 20 years, at the conference.
He said that the graduates of Cag, Azerbaijani-Turkish high schools, Araz [college prep] courses and Qafqaz (Caucasus) University have won over 530 gold, silver and bronze medals at various international academic competitions. At this time, 80% of the teaching staff are local staff.
The Minister of Education Misir Mardanov praised the role of the Cag in the development of education in the country. According to him, the company is always different in innovation, continues to contribute to the development of education in the country.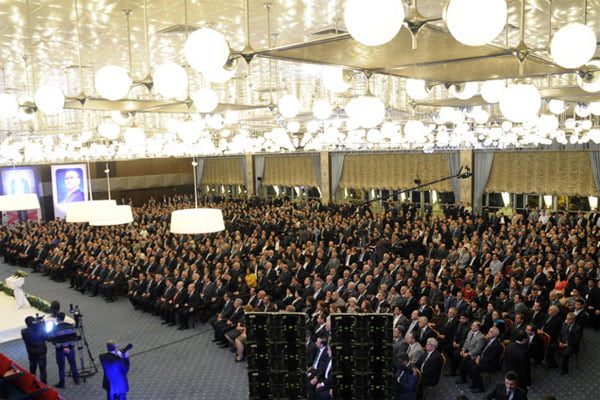 At the celebration, for special merits in the development of the education system of Azerbaijan was awarded a group of employees of the company.
Source: APA http://en.apa.az/ November 28, 2012
Tags: Asia | Azerbaijan | Education | Hizmet-inspired schools |