Date posted: July 8, 2017
This year's Victorian State Parliament Iftar Dinner took place in Sofitel Hotel's Latrobe Ballroom on Monday, 5 June 2017. Organised by the Australian Intercultural Society (AIS), the event was attended by over 200 guests, including about state and federal members of Parliament and representatives from the Melbourne consular corps.
The program was emceed by Sarah Abo, who reports for SBS World News.
The dinner was co-hosted by two Parliamentarians: the Hon Robin Scott, the Minster for Multicultural Affairs and Mrs Inga Peulich, Shadow Minster for Multicultural Affairs. The keynote speaker was Edward Santow, Human Rights Commissioner at the Australian Human Rights Commission.
Sheikh Abdurrahman Malas, gave the call to prayer (adhan) and recited several verses from the Quran.
The dinner also featured a wonderful musical performance by a Sufi music group.
The evening concluded with reflection from guest, a vote of thanks by AIS Executive Director Ahmet Keskin and exchange of gifts.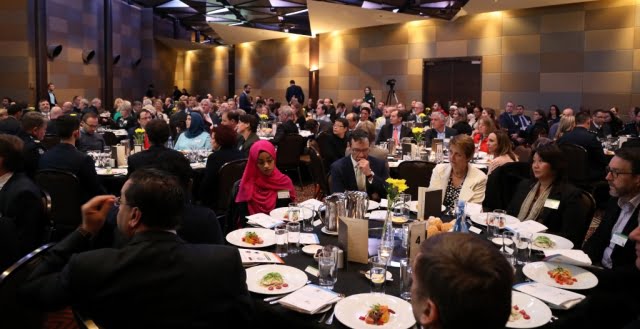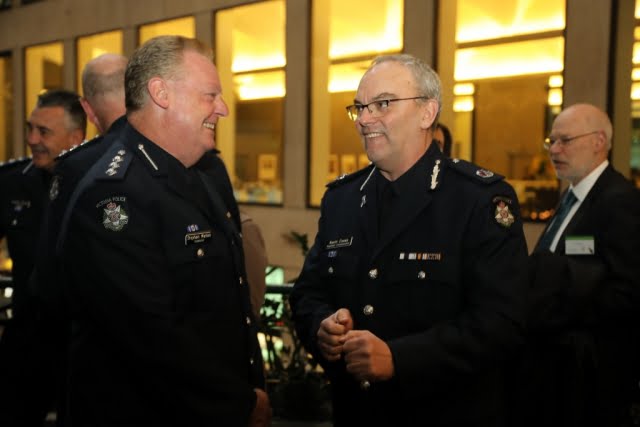 Source: Australian Intercultural Society , July 6, 2017