Date posted: July 22, 2013
Kimse Yok Mu, set to reach out to 103 countries as a part of its Ramadan campaign, has launched the food aid deliveries.
Aid packages delivered to Yemen
One of the target countries was Yemen. The foundation provided food aid to hundreds by distributing food packages in Yemen. The volunteers from Turkey personally went from door to door to deliver the packages. The volunteers who departed Turkey to contribute to aid distributions experienced the excitement of sharing in the field. The volunteers, on duty delivering the packages to the needy for three days, noted that there were a great number of the needy in Yemen and that they witnessed first-hand the delivery of KYM aid packages to the intended addresses and those truly in need.
Visit to children hospitals in Palestine
Next on KYM Ramadan agenda were visits to two children hospitals in Palestine where it held morale-boosting events for the children. KYM volunteers visited the pediatric patients of Adbulaziz Rantisi and Aldurra Children Hospitals. The volunteers closely engaged with hospitalized and ambulatory patients and held an event to boost morale and motivation of the children, later in the day. Some one hundred pediatric patients of the hospital were presented gifts at the events.
Ramadan joy of the Malawian orphan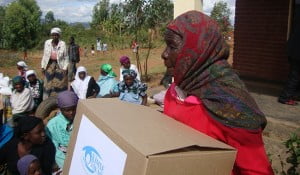 Having delivered 40 thousand worth of humanitarian aid to the Malawian orphans and their guardians, last June, Kimse Yok Mu has been continuing with its aid activities over Ramadan month as well.
In the month of Ramadan, one of the greatest opportunities for humankind to empathize with the unfortunate, to empathize with orphans with no loved ones alive is as important as it is with those suffering starvation. To this end, KYM has scaled up its aid activities intending orphans and carried on with distributions. The foundation hosted the Malawian orphans at iftar dinners and extended its helping hands to orphanages with food aid packages. By delivering aid to three regions, KYM uplifted some one thousand families across the country.
KYM set to reach out to 20 thousand Pakistanis by the end of Ramadan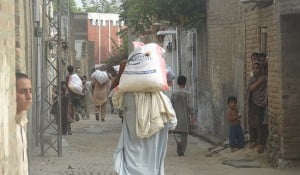 With its activities well underway in nine regions across the country, Kimse Yok Mu aims to 20 thousand Pakistanis in need by distributing 1500 food packages and hosting 5000 people at iftar dinners by the end of the month. Additionally, its volunteers are gearing up for visits to orphanages scheduled throughout the month and for Eid al-Fitr to uplift orphans with presents.
Having started distributing food packages for 250 families, the foundation volunteers are going to hold an iftar dinner hosting 500 residents of Tangy village in the province Peshawar. Besides, a total of 170, 130, 70 and 50 food packages are being distributed to families in Lahore, Islamabad and Peshawar and Quetta, respectively.
Source: HizmetMovement.Com , July 19, 2010
Tags: Asia | Humanitarian aid | Yemen |