Date posted: July 19, 2013
Nursultan Nazarbayev, the Kazakh President, sent a written greeting letter for the International Public Foundation "Katev".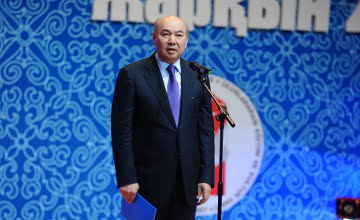 Bakhytzhan Zhumagulov, the Minister of Education and Science, voiced the President's congratulations at the event devoted to the 20th anniversary of the Fund's activity, which was celebrated in "Kazmediacenter" of Astana city.
Students of the Kazakh-Turkish high schools for the past 20 years have gained many medals in international competitions. The President of Kazakhstan expressed his confidence that the graduates of "Katev" Fund would be highly qualified and would contribute to the economic development of the country as well as to strengthening of fraternal relations between Kazakhstan and Turkey.
NOTE: Currently in Kazakhstan there are 28 Kazakh-Turkish high schools, and "Nurorda" international schools in Astana and Ust-Kamenogorsk, colleges in Almaty and Taraz, the Suleyman Demirel University that are part of "Katev" International Public Foundation.
Source: KAZINFORM , 15 June 2013
Tags: Asia | Education | Hizmet-inspired schools | Kazakhstan |