Date posted: July 10, 2015
Aside from physical needs, it also requires a total commitment of the person's character and soul to the spirit of the fast. For instance, sharing and caring for one another are the key commitments during this month. In this regard, Peace Islands Institute New York organizes Iftar Dinners every year with different organizations. The idea is to gather people from all cultural and religious backgrounds and make them interact, communicate and share values since this is the month of opportunity to strengthen ties with family and friends in our community.
On June 30, 2015, Peace Islands Institute New York, The Riverside Church, Union Theological Seminary and Interfaith Center of New York organized a wonderful Iftar Dinner at the Riverside Church. The Iftar had more than 250 guests from very diverse cultures and religions. The program began with a welcome speech by Reverend Chloe Breyer and representatives of each organization.
Then, Imam Ibrahim Sayar, Director of the Center for Interfaith Affairs at the Peace Islands Institute was invited to the stage to deliver keynote speech about Food Justice & Fasting. Mr. Sayar mentioned that food justice is an alternative food movement dedicated to issues of social justice as they relate to foods because it involves questions about income, race and other demographics in the context of the availability, safety and nutritional value of food. Mr. Sayar emphasized food justice according to Islam in relation to the month of Ramadan and fasting. He concluded his speech by pointing out why we need to appreciate what we have, not waste, give charity, build empathy with the needy, recycle and distribute the substance that has been entrusted to us by God the Almighty.
Furthermore, Peace Islands Institute presented a video about Ramadan that briefly describes the meaning of Ramadan and how an individual acts while fasting during his/her day. After hearing the Adhan (Call to Prayer), people began to eat and chat over each other. Lastly, people enjoyed listening live Sufi music and watched the whirling dervish.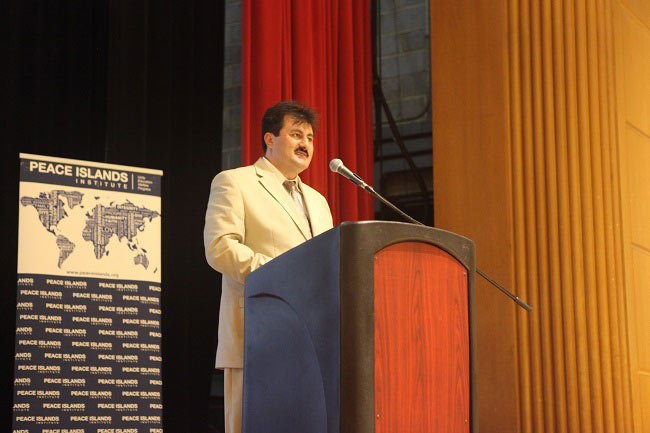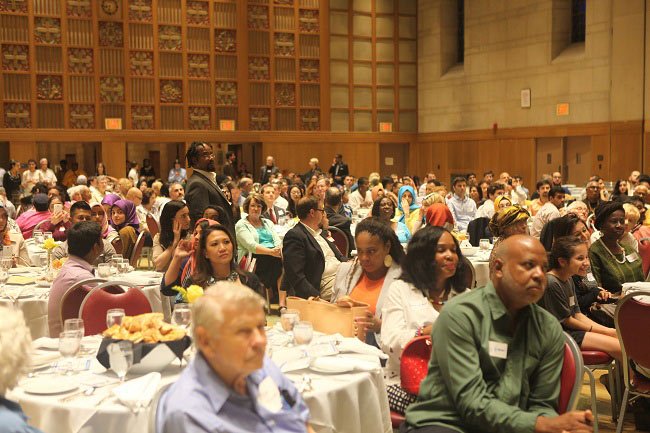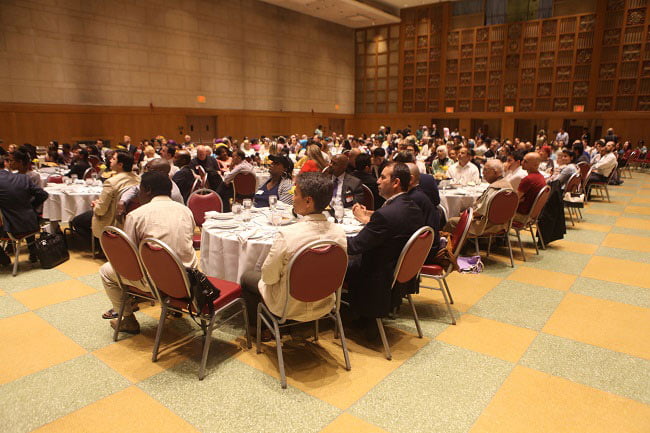 Source: Peace Islands Institute , July 2015
Tags: Dialogue | North America | Peacebuilding | USA |