Date posted: December 25, 2012
Turkish schools in Afghanistan organized a Science Project Competition with in cooperation with TIKA, Turkish Collaboration and Coordination Agency, a state organization. Afghan-Turkish Schools were opened in 1995 and the competition has been organized 8 times organized since 2004. The awards ceremony was held at the Afghan-Turkish School for Girls in Kabul.
Yilmaz Aytan, the vice chairman of the Afghan Turkish Schools, said at the ceremony that 155 science projects were submitted in the competition. Projects won 16 gold, 32 with silver and 46 bronze medals.
Bekir Demir, TIKA Afghanistan coordinator, explained that TIKA had been supporting Afghanistan for its economic and educational development since its inception in 2004.
Gold medal winner Ahmet Turan, an Afghan-Turkish School student from Mazar-e Sharif, expressed his happiness saying that his project won a golden medal among 155 projects.
The 155 projects were selected at local competitions at various cities. Students prepared their projects in chemistry, physics, biology, mathematics, computer sciences and social sciences.
Deputy Minister of Education Dr. Asadullah Muhakkik, staff members from Kabul department education, parents and students attended the ceremony.
Sources: Ozogretder.COM 11/24/2012 and Tika.GOV.TR 11/29/2012
Disclaimer: The original news is in Turkish. Slight deviations from the original meaning may have occurred due to the difficulties in translating phrases and idioms. PII volunteers translated the article.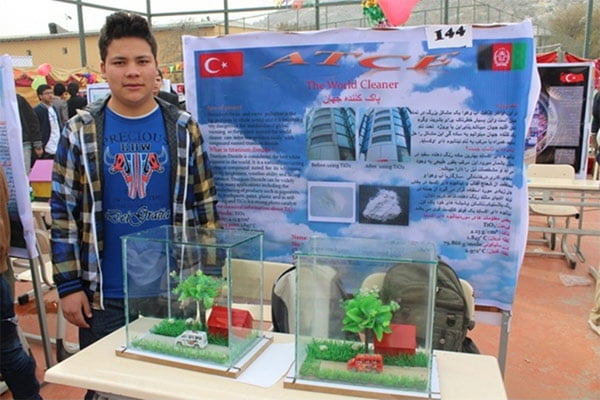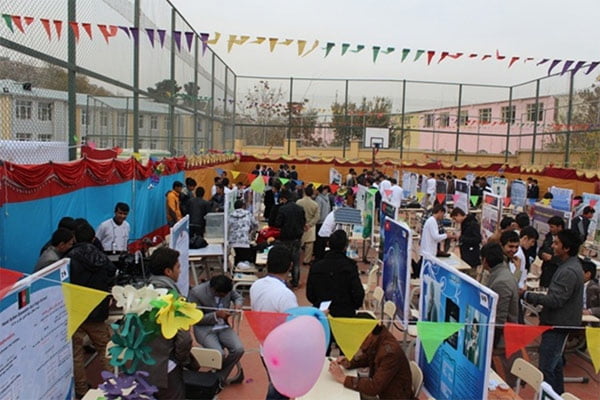 Tags: Afghanistan | Asia | Education | Hizmet-inspired schools |