Date posted: October 29, 2019
Tom Russotti
In a moment where Turkey is under international scrutiny for its recent military incursion into Syria, The Turkish Cultural Center hosted its 10th annual friendship dinner at Baku Palace in Sheepshead Bay on Thursday evening.
The annual dinner celebrates and strengthens civic ties within the Turkish diaspora and with the United States; last night was no different save the sobering theme of the proceedings: Turkish human rights violations.
Upon entering the reception, visitors were greeted with images of recent deceased dissidents, imprisoned and killed by the government of Recep Tayyip Erdogan, their names and cause of death written below.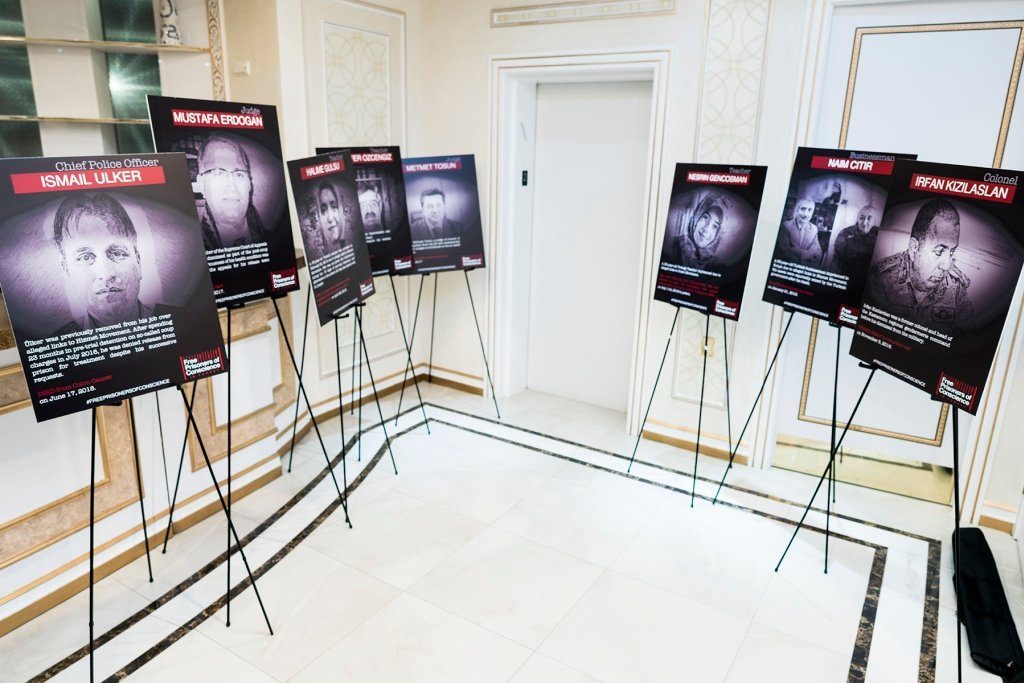 Hafza Girdap, spokesperson for Advocates of Silenced Turkey, explained part of her organization's work as that of giving recognition and voice to the victims of the regime. She and others from the nonprofit, founded in the U.S. by Turkish exiles, are also lobbying the European Union court of justice to take up the cases of their countrymen purged during the coup of 2016.
Amongst the standard decor and scheduled rhythm of an awards dinner, the event unfurled, blending awards and recognition of community service with political commentary.
The keynote speaker, Alon Ben Weir , an NYU professor of international relations who worked as an Israeli negotiator with Turkey for over 20 years, discussed his shock at the path Erdogan has taken. He never imagined someone who enacted many social and economic reforms,  tripling Turkey's GDP in the process, would devolve into an autocrat who has dismantled core democratic systems in order to consolidate power.
Weir's hypothesis is that Erdogan is who he says he is: a man bent on restoring Turkey to a world power akin to the days of the Ottoman Empire.
While he expressed skepticism that the Trump regime would do anything to play realpolitik with Erdogan to walk back his autocratic overreach, Weir also offered hope in that Trump and Erodogan would eventually be gone, and that the real power of Turkey and the United States lay in its people, and their ability to connect and affect change.
Ultimately this was the purpose of the evening, to continue to foster understanding within the US and Turkish communities, especially in these difficult times.
Source: https://www.kingscountypolitics.com/turkish-human-rights-violations-put-under-microscope/ , October 28, 2019
Tags: Dialogue | Human rights | Turkey | USA |