Date posted: April 29, 2016
HizmetNews.Com, April 29, 2016
The International Festival of Language and Culture (IFLC), which is a Gulen-inspired organization, was at United Nations headquarters in New York on April 29, 2016. 80 students from many different countries showcased their talents at UN ECOSOC hall. The UN web TV broadcasted the performances live.
Mr. Ban Ki Moon, UN Secretary General, sent a message to IFLC. "I am delighted to greet the International Festival on Language and Culture. I commend the Peace Islands Institute for making this meeting possible and bringing young people from 27 countries together to discuss and celebrate our cultural and linguistic diversity," Ban said in his message.
IFLC has been organized in more than 30 countries this year and more than 2500 students from 160 countries have represented their countries with music and folk dances.
Albania is on the floor singing a lovely Albanian song.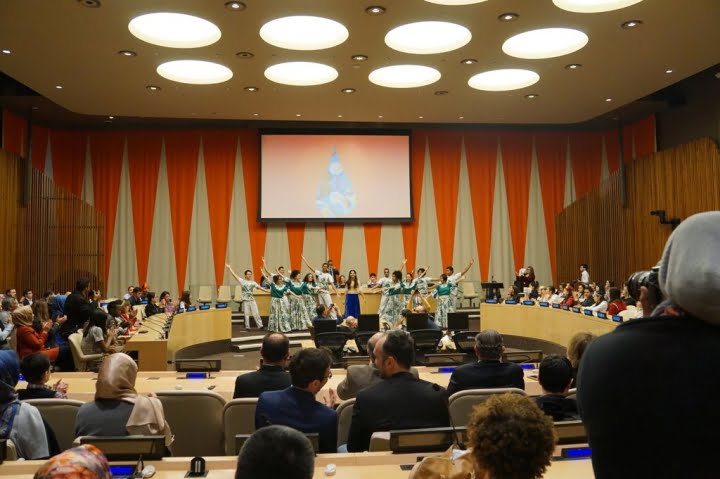 Team Brazil entertained the audience.
Tags: Education | North America | Turkish Olympiads | United Nations | USA |