Date posted: February 27, 2014
Seeking for new investments in education sector, a key element for sustainable development, Uganda has called for deeper cooperation to fulfill its potential after it praised Turkish schools' success in an event of opening of yet another school in the African country on Wednesday.
Attending opening ceremony of the sixth Turkish school founded by a group of volunteers to cement ties between two countries, Uganda's President Yoweri Museveni expressed his joy over the attempt of Turkey's elite entrepreneurs who played key roles in establishment of a wide network of schools across the African continent in order to boost inter-cultural and inter-religious dialogue.
Accompanied by eight members of the Cabinet, Museveni picked up several themes seeking possibilities for more cooperation during the opening ceremony of the International Galaxy High School in Kampala. Praising the proved success of the Turkish schools, he underlined the significance of education for economic development and said Uganda lacks essential sources for entrepreneurship to accelerate economic progress.
Listing land, labor force, capital and entrepreneurship as essential elements for production and productivity, Museveni also underlined the importance of 'information' as the leading impulse behind the economic development, adding it to the list. The president has also called on Turkish businessmen to invest in agriculture and mining sectors in his country.
Education Minister Jessica Alupo also thanked those who contributed to the foundation of the school. Among others, dozens of Turkish businessmen and philanthropists also attended the event. The Turkish Confederation of Businessmen and Industrialists' (TUSKON) Undersecretary and Turkey's Consul General Mustafa Günay also participated to the event which marks strong partnership between two countries in a number of areas.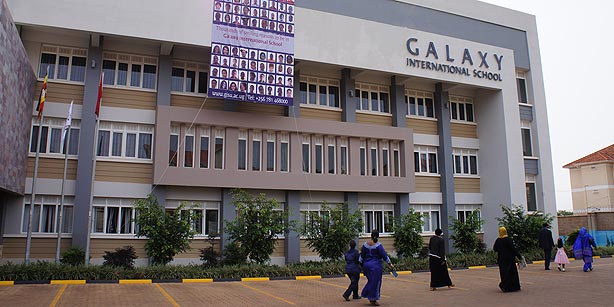 The event came at a time when the Hizmet Movement has been subjected to uneven smear campaign from the Turkish government whose prime minister and many high-level officials are implicated in a sweeping corruption scandal that first broke on Dec. 17.
The Hizmet Movement, a faith-based movement inspired by Turkish Islamic scholar Fethullah Gülen, administers a wide network of schools and education facilities in more than 120 countries across the world.
Source: Today's Zaman , February 27, 2014
Tags: Africa | Education | Hizmet-inspired schools | Uganda |