Date posted: April 21, 2015
On April 17th, 2015 Embrace Relief headed down to Port-au-Prince, Haiti with nine volunteers and twenty suitcases in tow. The mission was to distribute all the clothing, food and toys collected as well as to continue developing orphanages and providing relief through the Haitian Orphan program. Immediately upon landing the group drove to Harmony School in Port-au-Prince; a school built by sister organizations of Embrace Relief in Turkey. The school, having just commenced this year, already has enrolled ten students and facilitated our efforts this weekend by providing us with a base from which to work. After visiting the school, the volunteers headed towards an orphanage in the suburbs outside of the city of Port-au-Prince. Embrace Relief distributed clothing and food to approximately 40 children. The first orphanage was fortunate enough to have a water well and electricity in one of the bedrooms for the orphans, however, the children had very little in terms of clothing, shoes and sustainable food. This orphanage, with as little as they had, was still significantly better off than the following two we were able to visit.
Following the visit to the orphanage outside of the city, the group headed to another orphanage in the country's capital. There was no toilet, no running water, no stove to cook on and no electricity. The mattresses were only an inch thick and the children had no sheets and no blankets. The only soap they had was laundry detergent and they need to use it for everything from laundry to washing body and hair. They cook over an open flame with what few pots and pans they have with whatever food they are able to find. Children were playing with empty food containers and toilet paper rolls; their clothes were tattered and shoes were missing or destroyed.
Embrace Relief was able to deliver 50-pound bags of food essentials such as rice, flour, wheat, etc during the first visit. The following day, we organized vans to pick up these children and drive them to a hotel where we were able to hand out new clothes, shoes, toys, books and serve them a sit down dinner with lamb stew, rice, corn, fresh bread and juice. In this one evening, Embrace Relief was able to provide all the donated clothing, hygiene products and meat to over 90 children. During the dinner, a five-year-old orphan was overheard talking to his older friend. The boy inquired "what is this?" the older boy responds "its meat." The child, who was now concerned because he has never had meat before, then inquired to his older friend "will it make me sick?" to which the older boy responded with a smile, "no. it's good, and it will make you strong and give you energy. Eat it." The young orphan's eyes lit up and told his older friend "good because I like it!" It is reasons like this that Embrace Relief is pushing through with our efforts in Haiti.
This orphanage in the inner city is the current project for Embrace Relief. Money raised in the Haitian Orphan program will go towards structural reconstruction of this particular orphanage and have it equipped with restrooms, adequate sleeping arrangements, clothing, shoes, food, a full kitchen, personal hygiene products and electricity.
The final orphanage visited, like the others, had very little. Embrace Relief brought over food essentials to them as well and distributed shoes, toys, books and bags of sweets. The only running water they had was a small pipe which leaks out water which the children use to wash themselves. They only had four rooms, one room where the children slept on the floor; the girls on the carpet and the boys on the concrete. The second room they used for both school and prayers. The third room was a small room where the staff works from and the fourth room was a tiny carved out place in the wall where the staff prepares meals over an open flame in one pot and serves the food on one dish from which all the children eat from.
Thanks to the donations of both tangible items as well as monetary, Embrace Relief has been able to commit to supporting these orphanages continuously during the foreseeable future. Every dollar that's donated to the Haitian Orphan program has gone towards feeding, clothing, educating and medically caring for these orphans. Without your help, these children would still be living in the dark, hungry and cold.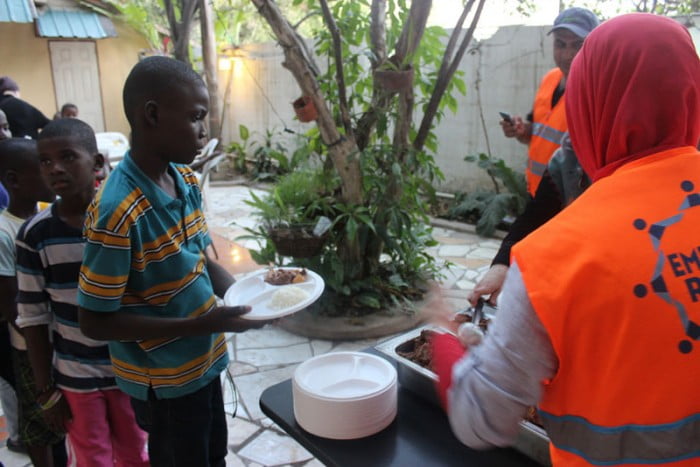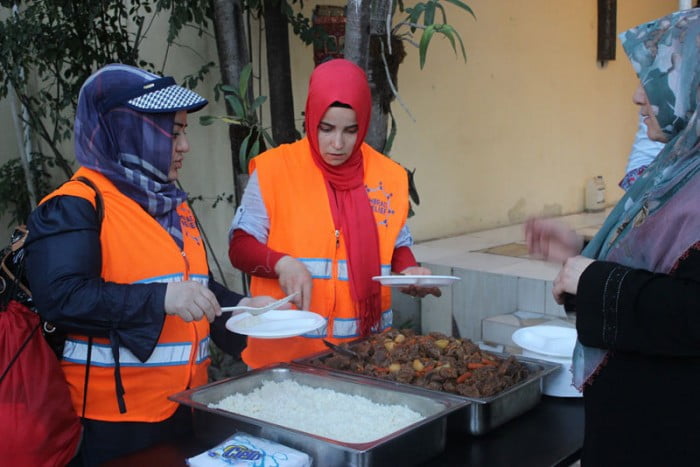 Source: Embrace Relief , April 20, 2015
Tags: Haiti | Humanitarian aid | Peacebuilding |