Date posted: November 18, 2013
Government proposal would close thousands of private 'dershanes', seen by many as filling a gap in state education system.
Turkish Twitter users are in an uproar over a report that the government has drafted a law which would close thousands of private preparatory education centres (known as "dershanes") across the country. Turkish newspaper Zaman claims the draft law would also impose fines on those that do not abide.
Minister of Education Nabi Avci, responding to the report, denied that the final version of the draft law had been completed.
The dershanes provide students with supplementary education in order to prepare them for university entrance exams. The schools are reportedly a point of tension between Prime Minister Recep Tayyip Erdogan's government and the Islamic movement [Hizmet] that runs many of the schools.
Sevgi Akarcesme, columnist at Today's Zaman, writes: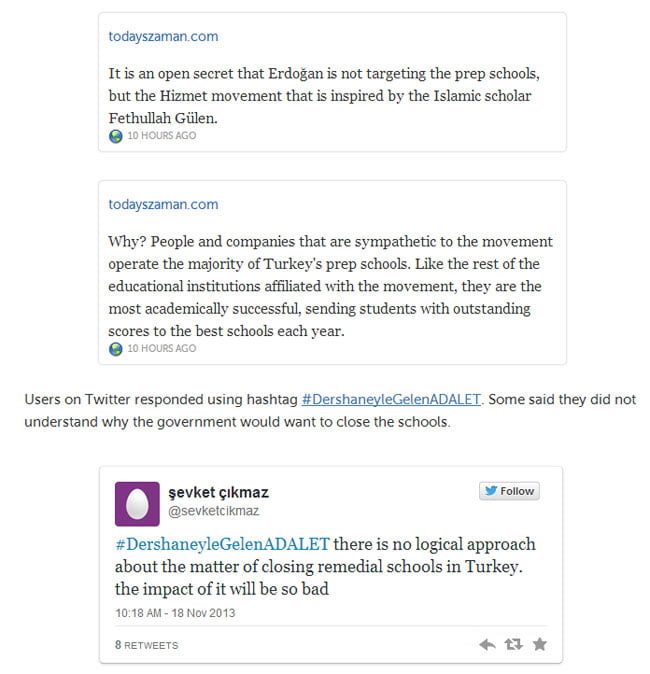 Source: Al Jazeera , November 18, 2013
Tags: Education | Hizmet and politics | Turkey |