Date posted: February 23, 2016
TERRY TURNER
Local governments working with volunteers from religious groups and private business in Virginia delivered more than 72 tons of coats and blankets this winter to Syrian refugees in Turkey.
The Northern Virginia Regional Commission, made up of 14 local governments in the Washington, DC suburbs, has been coordinating the coat and blanket drive for each of the last three winters.
Volunteers began boxing donations in November, receiving contributions from 13 states and the District of Columbia.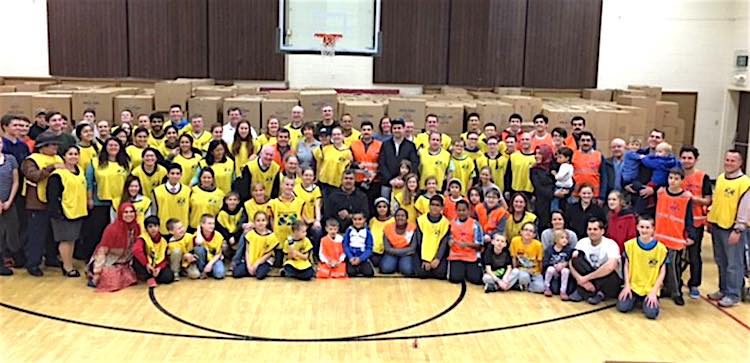 The number of coats and blankets quickly reached 144,710 pounds — more than four times as much as in the group's first drive.
The Paxton Companies and Maersk stepped in to ship the 4,900 boxes of donations for free, delivering them to Eastern Turkey. This month, a team from Virginia joined two nonprofit groups there, Embrace Relief and Kimse Yok Mu, to help distribute the cold weather gear to families and individuals bracing against the cold.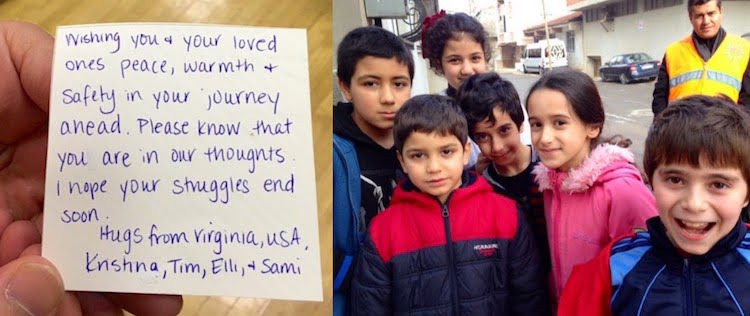 Some of the volunteers wrote notes and tucked them in the pockets, so refugee children would receive warm wishes along with their warm clothes.
The commission is already making plans for its next coat and blanket drive for this fall.
Source: Good News Network , February 22, 2016
Tags: Humanitarian aid | North America | Peacebuilding | Turkey | USA |