Date posted: February 4, 2016
The 14th edition of the International Festival of Language and Culture, formerly known as the International Turkish Language Olympiad, kicked off with a spectacular ceremony held in Manila, the capital city of the Philippines.
The ceremony was held at the Newport Performing Arts Theater with the participation of 2,000 attendees.
Nearly 2,500 students from 150 countries across the globe are expected to take part in the ceremonies of this year's festival.
The festival is dedicated to the cultivation and education of youth and the creation of a platform to share cultural heritages with peers from around the world.
The first 11 editions of the event were hosted in Turkey, but due to government hostility and the ongoing persecution of the Gülen, or Hizmet, movement — which is involved in organizing the culture festival — the organizers have decided to hold the event in various countries since 2014 to avoid potential problems.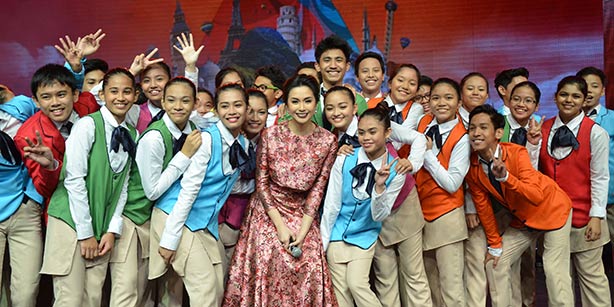 Turkish President Recep Tayyip Erdoğan has accused the Hizmet movement of attempting to overthrow his Justice and Development Party (AK Party) government, but has failed to present evidence to support his allegation.
The International Festival of Language and Culture first started in 2003 with the participation of only 17 countries. Last year, however, more than 2,000 participants from 145 countries took part in the event.
The festival brings together hundreds of students from around the world each year. In 2014, the festival changed its name from International Turkish Language Olympiad to the International Language and Culture Festival.
Source: Today's Zaman , February 02, 2016
Tags: Hizmet-inspired schools | Philippines | Turkish Olympiads |