Date posted: February 17, 2020
Gökhan Türkmen, who was allegedly abducted by Turkish intelligence officers and kept in a non-official detention center for 271 days, has said he was tortured, subjected to severe threats and sexually harassed and abused during his enforced disappearance, according to the Yeni 1 Mecra news website.
In February 2019 seven suspects in investigations related to the faith-based Gülen movement went missing.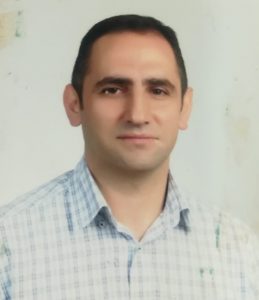 Turkey accuses the movement of orchestrating a 2016 coup attempt, although it strongly denies any involvement. Since the failed coup, Ankara has carried out a post-coup crackdown targeting followers of the movement.
Six of them — Salim Zeybek, Erkan Irmak, Yasin Ugan, Özgür Kaya, Mustafa Yılmaz, and Türkmen — reappeared in police custody in Ankara after a nearly nine-month absence.
Yusuf Bilge Tunç, a former public servant who was dismissed from his job by a government decree, is still missing.
Türkmen, currently held in pretrial detention at Ankara's Sincan Prison, told trial judges he was abducted in his hometown of Antalya by people wearing police vests on Feb. 3, 2019.
He was taken to a location four or five hours away by van where months-long torture and ill-treatment started, he added.
Türkmen said while he was in police custody in November he was prevented from retaining his own legal counsel. He announced during a hearing that he had dismissed lawyer Ayşegül Güney assigned by a bar association.
The families of the once-missing men had conducted a social media campaign to find their loved ones during their nine-month absence, but the other five people, excluding Türkmen, who later reappeared in police custody, told their families to halt the campaign.
They were obviously afraid and apparently treated very badly considering their appearance, the families and lawyers from the Ankara Bar Association later told reporters.
The families had consistently complained about the lack of assistance from officials to find their loved ones, as wives unearthed details on their indicating that their husbands had been abducted.
Salim Zeybek's wife, Fatma Betül Zeybek, was with him when three men in a vehicle forced them to stop their car and abducted her husband.
According to Turkish security officials the missing men had stayed in a safe house out in the in country for months and never felt the urge to make contact with their families.
Lawyer Mehmet Murat Atak, a human rights lawyer from the Ankara Bar Association, told Yeni 1 Mecra that the men must be examined by independent doctors to determine the extent of the torture.
They must not be tried in their psychologically damaged state, Atak added.
Nearly 30 people have reportedly been abducted by Turkish intelligence officers since 2016. Two of them were able to flee the country and told foreign media about the torture that they had endured during their enforced disappearance.
Source: Turkish Minute , February 7, 2020
Tags: Persecution of Hizmet by Erdogan | Torture | Turkey |