Date posted: January 3, 2017
Turkey's hunt for traitors after the failed July 15 coup has upended communities around the country and strained the rule of law. Arrests initially focused on military and security personnel. In the months since, tens of thousands of others, mainly teachers, have been caught in the crackdown. Among them were educators from Konya, a city in Turkey's heartland.
High school teacher "Emine" and her two children have been afraid to be identified since her husband's arrest. She says her life started disintegrating during a midsummer evening news broadcast. The names of hundreds of local teachers, including hers and her husband's, scrolled across the screen while an anchor declared them as alleged coup plotters. That was how the couple learned they had lost their jobs, despite no evidence revealed against them.
After the TV broadcast, "Emine" and her family were shunned. Neighbors stopped speaking to them. Her 16 year old son was bullied, she says, and no one intervened. In October, police arrested her husband and charged him with being a follower of Fethullah Gulen, the U.S.-based cleric that Turkey alleged was the coup's mastermind. Mr. Gulen denies the accusation. "Emine" says she and her husband have done nothing wrong. No lawyer will defend the couple. At their home, headscarves hang pinned to a curtain above stacks of schoolbooks; some of her husband's clothes that she will take to him in jail.
"Emine" asked that her real name not be used because she fears retribution for speaking to a foreign journalist. She brings small care packages to her husband in jail but few words of hope. She struggles with depression and worries over how to pay her mortgage, now since she and her husband are out of work. She says without access to the government's evidence, it is impossible for the couple to clear their names. "We are all alone."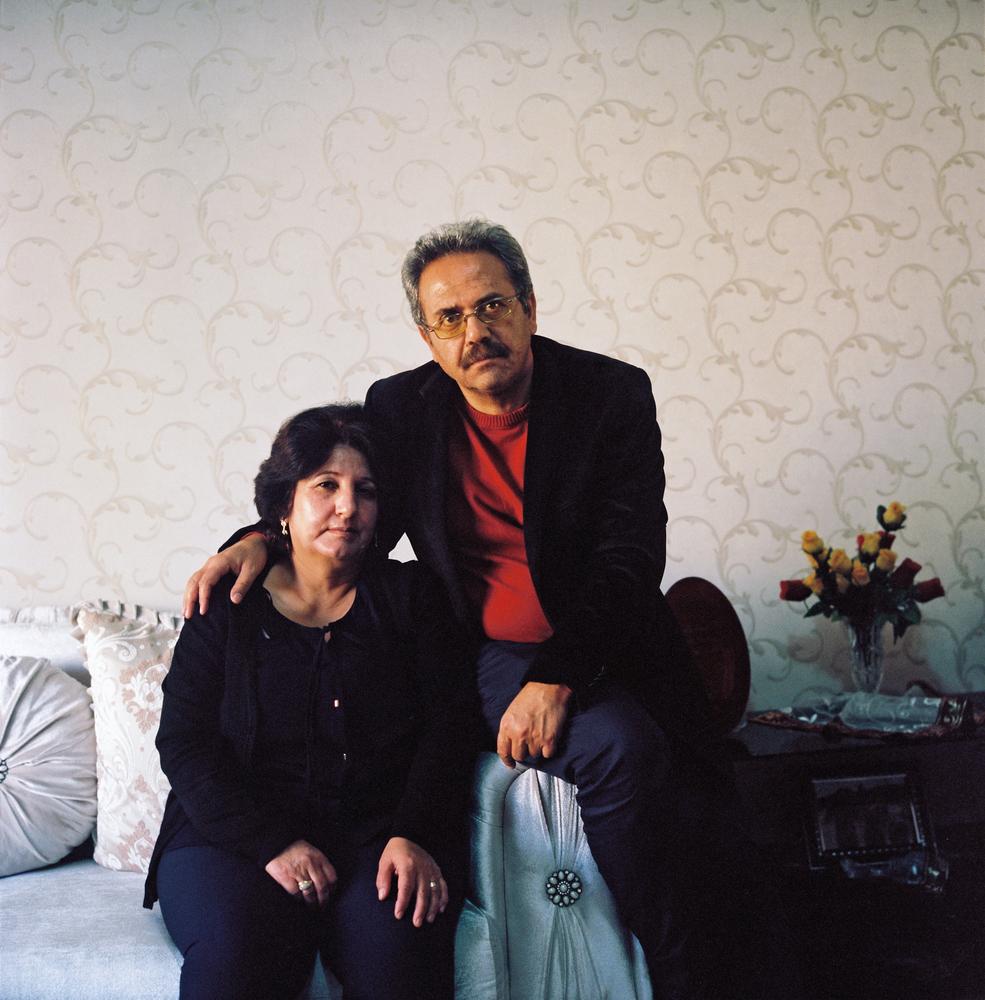 Math teacher Bulduk Sari says he experienced his first jolt of fear in July when a dozen colleagues lost their jobs in the government's first purge. In early September, his anxiety resurfaced during the next wave, when 11,000 educators across Turkey lost their jobs. "I thought, 'If it could happen to my colleagues, who I know to be good people, then perhaps it could happen to me, too,'" he says. On Oct. 27, Mr. Sari finished the school day by leading his students in reciting the national anthem. Shortly after, he learned he had been declared a national security threat and fired. He hasn't received any explanation or evidence to support the allegation.
Mr. Sari is trying to appeal his dismissal with the help of government-sanctioned emergency centers set up to address concerns that innocent people have been swept up in the purges. But he doesn't trust the system. Since summer more than 140,000 civil servants have been fired. He and his wife, Elif, say they can survive financially but they worry about their three sons. "These words that society throws out like terrorist and traitor. These are like a knife in my heart," Mr. Sari says. "It's a long shadow that will follow me and my family. Who will hire a son of a so-called traitor?"
Ramazan Turan spent more than two decades teaching and writing manuals for teachers. In October, he was fired from his job as an elementary school teacher. More than 2,000 teachers in Konya have lost their jobs. In some cases, entire schools have been shuttered because the administrators are accused of being members of the Gulenist organization. The empty teaching positions put a strain on schools and students. "What type of values and standards are our children going to learn in this type of situation," he says.
---
Words by Margaret Coker, Photographs by Rena Effendi for The Wall Street Journal
Source: The Wall Street Journal
Tags: Military coups in Turkey | Persecution of Hizmet by Erdogan | Turkey |