Date posted: September 4, 2014
Over a million people were affected by deadly flood in Serbia & Bosnia on June 20, 2014. Embrace Relief responded by sending 8 trucks full of aid supplies including blankets, cleaning supplies, medicines, clothing, foods, and furniture to those who effected by flood.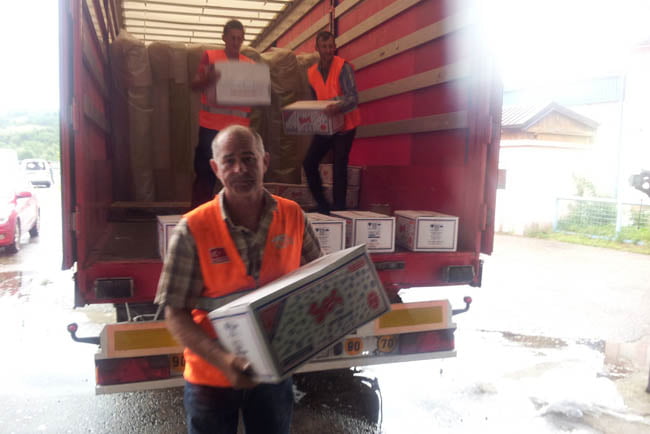 Embrace Relief's (located in NJ) sister organization Kimse Yok Mu and its search and rescue team ASYA took its place in Bosnia right after disaster happened. ASYA helped rescue many of the victims with rescue boats and its professional team who trapped on the floodwater. Embrace Relief raised 50,000 dollars for the victims of the disaster. Also, we've received first donation from Turkish-Islamic Scholar Mr. Fetullah Gulen. He donated 5,000 dollars. We thank all our volunteers and contributors to make this happen.
Source: Embrace Relief , June 20, 2014
Tags: Bosnia | Europe | Fethullah Gulen | Humanitarian aid |