Date posted: June 3, 2016
Deputy Prime Minister and Minister of Foreign affairs Didier Reynders has met with 20 children participating in the International Festival of Language and Culture "Colors of the World", which is hosted tomorrow, June 6, in the Forest National concert hall.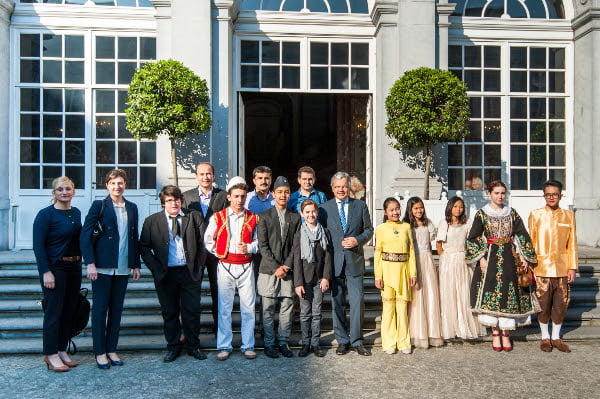 The 13th edition of the festival, placed under the European Parliament's patronage, is in Brussels for the first time. Its aim is to promote cultural interaction, multilingualism and respect for diversity through songs, poems and folk dances. All this has been choreographed by children across 5 continents and 150 countries around the globe.
Didier Reynders, the project's patron, welcomed the young artists to Belgium and wished them the best of luck on the eve of this event.
Source: Diplomatie Belgium , June 3, 2016
Tags: Belgium | Europe | Hizmet-inspired schools | Peacebuilding | Turkish Olympiads |